Tradeasy will be in the Trading Mastery Summit, the biggest trading congress held in Spanish in the world. Where more than 30 expert traders will share all you need to know to invest, and we could not miss it.
In this edition, tradEAsy will not only introduce automated trading to all the interested people; but will also present the new version of the platform to create trading robots.
The tool has aesthetic and functional improvements; such as a new graphic interface with an improved design and a new visual strategy report. Moreover, the backtesting velocity has been reduced, making them in a few seconds, and daily updates of the historical data to keep your strategies up to date.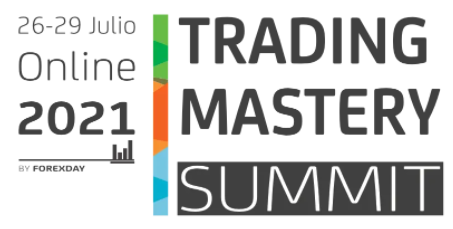 The event organized by FX for a living, The Forex Day® will be held online from Monday 26 to Thursday 29 of July. In these four days, the audience will have the opportunity of meeting the most important traders in the world and listen to their advice about the market actuality. But the most important thing is that they will have the opportunity to design, plan and execute their own trading plan.
This congress is valuable for both people that have investment knowledge but also beginners, in only four days they will learn all the features to launch their own trading project and moreover, they will have the opportunity to meet people with the same interests they have.
The host of the congress, David Aranzábal, considered one of the most influential traders of our country, known for being the organizer of the trading conferences more populars nowadays. He has the experience of more than 100 live trading sessions and more than 1000 free webinars. Moreover, he is the founder and producer of the 10 editions of the biggest trading event in Spain as the Trading Week® and The Forex day®.
Don't forget to get your ticket on the Trading Mastery Summit web, which is free and it will give you access to the four days in which you will learn about trading platforms and fundamentals, how to create your trading system, live trading and advanced systems and you will have the opportunity to know the experience of some David Aranzábal alumni and their success cases.